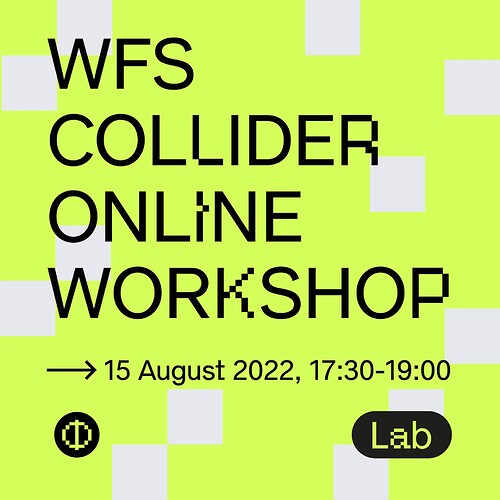 Creative workshop offering the opportunity to learn about the Wave Field Synthesis System (WFS) and its software WFSCollider.
Workshop Leader: Casper Schipper, Founder and Creator of Game of Life (http://www.gameoflife.nl)
Location: Zoom
Time: Monday 15th August 2022, 17:30-19:00 (UK time)
Are you an artist working creatively with sound and interest in spatial sound? Then this is a perfect opportunity for you to gain insight of unique system made by Game of Life from the Netherlands and get hands on with their software guided by the WFS expert Casper Schipper.
GameOfLife WFSCollider is an adapted version of SuperCollider, the audio synthesis engine and programming language, for WFS spatialization. WFS is a sound production technique designed specifically for spatial audio rendering. It's currently being used in the 192 speakers system of the Game Of Life Foundation, based in Leiden, the Netherlands.
WFSCollider consists of an audio spatialization engine that places individual sound sources in space according to the principles of Wave Field Synthesis, and a comprehensive set of composition tools. WFSCollider functions as a full DAW (Digital Audio Workstation), with a timeline editor, effect chains and realtime live control.
The supercollider programming language, which forms the base of the program, also enables users to fully script and adapt the system to their liking. However, knowledge of SuperCollider is not required for normal use.
Booking and find out more about the workshop from: Introduction to WFSCollider by Game of Life - Online workshop Tickets, Mon 15 Aug 2022 at 17:30 | Eventbrite